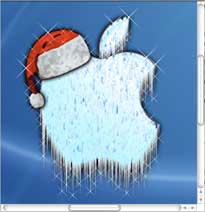 The end-of-year is approaching and the coming holidays are a great time to get prepared for next year. It's a good time to discuss your plans for 2009. If you have any 2008 capital expenditures remaining, now is a good time for us discuss your technical needs and how best to meet your goals.
The new MacBook Pro offers improved graphic performance and the all-new, smooth glass Multi-Touch trackpad, starting at $1999. Mac OSX Server software can allow your company to efficiently share files between OSX, Windows and UNIX, host your own email, web site, ftp site, DNS server, wiki server, iCal server and much more.
Improvements to your computer systems and software can save your business money by making your employees more productive and efficient. Consider us a technical resource to discuss how to best improve your use of technology.
The holidays are typically slower for most businesses, so it's a great opportunity to use this time for us to perform:
New Capabilities Added in 2008
This last year has been a busy one. In 2008 HappyMac™ expanded it's support and service capabilities:
Outsource the Hard Parts of Web Development
We can supplement your business offerings with our technical know-how to deploy complex web applications. You provide the design and we provide the code.  In 2008, we expanded our offerings:
Looking Forward to 2009
Contact us to discuss how we can leverage technology to benefit your business.